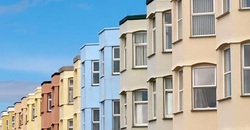 As the country gains more renters, the demand for affordable rentals is outstripping supply.
Real estate investors who are able to provide affordable rental housing should have no problem finding tenants in many of the country's major metropolitan areas, according to a joint research project about renting from
New York University's Furman Center
and Capital One, which indicated the need for affordable rentals is growing.
According to the study, the number of major U.S. cities with a majority renter population rose from five to nine, from 2006 to 2013. Further, more than 50% of the population rents in these nine cities: Boston, Chicago, Dallas, Houston, Los Angeles, Miami, New York, San Francisco and Washington, D.C., according to Furman. Miami had the highest share of renters as of 2013 — 65 percent — but Boston, L.A., and New York had 60 percent or more as well.
Even as rental stock rose in each of the 11 cities studied, it didn't match the pace of growth in the rental population, with the exception of Atlanta.
Nine of the 11 cities saw double-digit growth in renters, and five saw growth exceeding 20 percent — Philadelphia, Miami, Boston, Washington, D.C., and San Francisco.
The center noted that rents rose faster than household incomes in five of the cities. This issue was most noticeable in Los Angeles and New York. In Los Angeles, gross rent rose 11 percent while incomes fell 4 percent between 2006 and 2013. In New York, gross rent rose 12 percent and incomes had no growth. Conversely, incomes grew faster than rents in three cities: Boston, Chicago and Houston.
With the exception of Dallas and Houston, the average renter in each metropolitan area could not afford the majority of recently available rental units in his or her city. Even in the most affordable cities, low-income renters could afford less than a tenth of the available rentals. Rent is considered to be 'affordable" when it comprises less than 30 percent of household income.
Since 2006, there has been an increase in the share of low- and moderate-income renters who are severely rent-burdened — facing rent and utility costs equal to at least half of their income.
Lack of affordability coupled with growing demand were key themes of the study.
To be sure, real estate investors who are able to provide affordable rental housing in any of these 11 cities likely will see high demand for their properties.
By Robert Greenberg, VP Marketing, B2R Finance