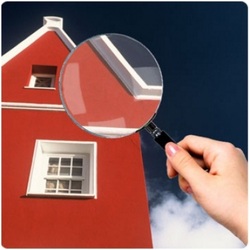 Courtesy of Maggie Paniagua
Movement Mortgage

For starters, house prices have risen, and it's harder to flip a more expensive home. Well, harder to make it worth the investment of time and money usually required to take a run-down property and turn it around. Houses that are flipped are usually bought at a very low cost, but they usually need a huge amount of work, and not just the cosmetic changes. Many homes that are flipped need extensive repairs and renovations.

With more homes now on the market in desirable neighborhoods than there were just a few years ago, getting a good return on the investment is much more difficult for flippers. When homebuyers don't have to fight over property, and don't have to take whatever's available in a desirable area, flippers may not make enough profit to make the investment worth their while.

More houses to choose from may also mean they're not selling as quickly. When houses are sitting on the market for longer periods of time, the investors are losing money. They have to carry the mortgage, insurance, taxes, and maintenance costs of each house they've flipped, while paying for their own residence as well. The longer the property sits, the more that comes out of the investor's pocket. This is a real discouragement to would-be flippers.

Market watcher RealtyTrac has reported that the number of flipped houses across the nation has declined steadily since mid-2013. At the same time, the gross profit on flips has also declined, making flipping a less attractive means of investing in real estate.

So what does this mean to you? For the average homebuyer, this could mean you're not competing against cash buyers all the time. If you are interested in a home that needs updating and you have the cash and the skills to do the work, fewer flippers is a good thing for you as a buyer. You can buy an older house that's been well maintained and is in generally good condition, but crying out for updating. Cosmetic changes to the kitchen and bathrooms will be less expensive than a brand new house [and a good investment].

But don't get complacent and think you have plenty of time: There are signs that interest rates are going to be rising soon. While that discourages home flippers, it also means that you'll be getting less home for the money. As your choices broaden and it becomes easier to find the home you want in an neighborhood you like at a price you can afford, you will need to weigh those benefits against the quite real possibility that your home could cost you much more in the months — or even weeks — to come.
Take advantage of the fact that cash-paying flippers aren't dominating the market anymore. Contact me today to get started on your loan pre-approval, and get ready to start shopping!