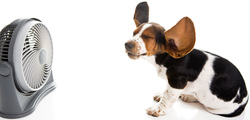 It's time to prepare for the unbearable waves of summer heat. Whether you're building a new home or your air conditioner has collapsed or fallen into disrepair, the process of buying an air conditioner isn't an easy one to navigate. Air conditioning has become a technical industry, making the task of choosing all the more complicated for consumers. If you choose the wrong air conditioning system, both your A/C's cooling efficiency and your money will go right out the window.

Consumers are often bombarded with advertisements touting a vast array of different brand names, rebates and special offers for air conditioners. As with all major investments, homeowners must spend some time and do their homework to make sure they are making the best decision. There are four main factors to consider when comparing air conditioners:

1. Seasonal Energy Efficiency Ratings (SEER) The SEER rates air conditioners on a scale of 10 to 16. The higher the SEER value, the more expensive the investment, the longer the warranties, and the lower the utility and repair bills. The lower the SEER, the lower the initial cost, the shorter the warranties and the lower the utility company rebate. Air conditioners with low SEER ratings are also much more costly to run.

Anything with a SEER rating under 10 is below current standards and is not acceptable in new construction. Be aware that some companies are still pushing 9- and 10-SEER units at bargain-basement prices because they're already obsolete.

2. Buying an Air Conditioner to Match Your Living Plan If you intend to move in a year or two, a high-efficiency unit may not be needed. But if you expect to live there three years or longer, you might want to go with the higher efficiency unit. That way, you can expect to recoup the extra $1,000 or so you spent on the unit in utility and repair savings.

A higher quality air conditioner may contribute to overall energy efficiency and raise the resale value when it comes time to sell, although usually not as much as the extra initial investment. On the other hand, even short-term homeowners may choose to purchase a higher-performing unit for its eco-friendly qualities.

3. Comparing Air Conditioners' Warranties The better the unit, the longer the manufacturer is willing to warrant the parts and labor. Some offer a 10-year parts and labor warranty from the manufacturer, which means if anything at all goes wrong during the next 10 years, the manufacturer will pay to repair it. For a nominal fee, a warranty is even transferable to a new homeowner. Some contractors may offer what seems like a similar in-house warranty, but keep in mind that this kind of warranty is with this contractor only. That means if the company goes out of business, the warranty won't be good anywhere else.

4. Choosing a Contractor Is he or she willing to sit down and spend some time with you to explain all your options and answer your questions? Is he or she properly licensed and insured? What kind of references does this company have? Take the time to check them out. Are their former customers happy with the job they did and their responsiveness and service afterwards? Would they recommend them to friends or hire them again?

If you take the time to do your homework and don't let anyone rush you into making a costly decision, buying an air conditioner that will be keeping you cool for years should be within your grasp.